Complete system for the construction of washed concrete flooring
SURFACING SETTING DEACTIVATOR AND COMPLEMENTARY PRODUCTS FOR ARCHITECTURAL FLOORING WITH LOW ENVIRONMENTAL IMPACT
PROBLEM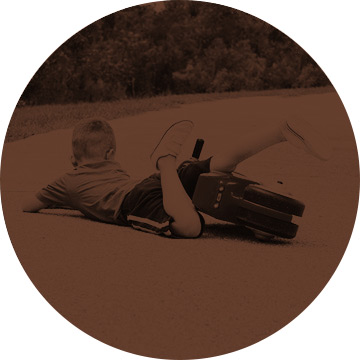 The outdoor pavings in traditional "grained" gravel, either roundish, usually of fluvial origin, or angular, both sacrifice part of their natural charm to a constant maintenance work.
In fact, it is necessary to intervene periodically with herbicide products to eliminate weeds and prevent them from regrowing.
It is also necessary to often arrange the pebbles that constitute it because they tend to break up easily, creating annoying ruts or more or less extensive depressions with the passage of cars or simply pedestrian.
They also require constant cleaning, either manually or using a rake, to remove dry leaves that have naturally fallen on the surface.
Finally it can be anyway discarded in many cases due to the impediment of the braking effect of any vehicle.
SOLUTION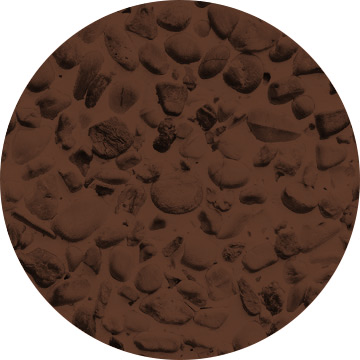 The so-called "washed gravel" floorings are certainly an effective, long-lasting alternative and sustainable costs solution to the aforementioned problems relating to traditional flooring in "grained gravel". The solution of the washed stone allows to solve the raised problems without renouncing to the fundamental characteristic of these types of flooring. Their scenic beauty, perfect in green areas, parks, sidewalks, pedestrian areas and walkways, as it is fully integrated with the surrounding environment, limits and greatly facilitates the commitment to cleanliness, improving the appearance of general hygiene and eliminates the risk of formation of ruts and dips, ensuring the braking effect.
All this only by mixing the selected gravel with cement and other components, deactivating the concrete surface when still fresh.
ADVANTAGES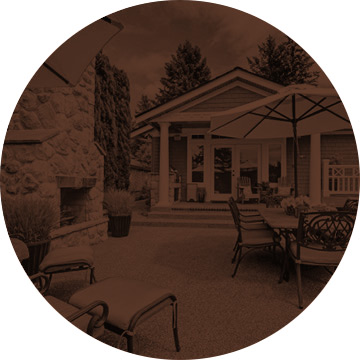 Exposed gravel floorings are the best choice in public and private structures, due to their practicability, resistance and adaptability to any shape and location as they combine the naturalness of gravel with the simplicity and practicality of concrete, with the possibility of creating the most varied configurations, types and combinations of colors. We meet them frequently, all over the world, as outdoor flooring in a large number of squares, pedestrian and vehicular streets, sidewalks, avenues in parks and gardens, monumental areas, terraces, external swimming pools, etc., because they allow the juxtaposition of practicality, safety and resistance with naturalistic harmony. In fact, they far exceed the aesthetic limits of normal concrete floors, while maintaining the same quality of anti-freeze and, above all, anti-slip, even in case of persistent rain.